Composite Meccano print of the number 5
Karel Martens, 2009, ink on found record card, 21 x 26 cm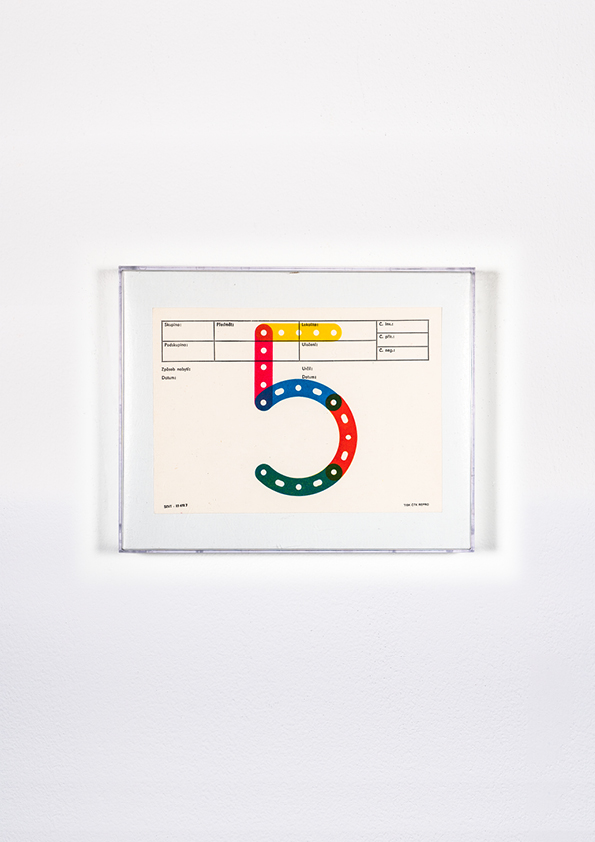 "A library is a collection of books kept for use."
– S.R. Ranganathan, 1931
It's hard to imagine a more concise definition of a library than this one, given by the Indian mathematician and librarian S.R. Ranganathan (1892–1972) in The Five Laws of Library Science (Madras Library Association, 1931). This principle statement appears simple, almost reductive — yet, it bears the kernel through which all other aspects of his writing are organized. Ranganathan's precise definition practically demonstrates the library's essential structure animated by its readership. To think about libraries is to think about thought and how to best provide hospitality through the design of the space, furnishings, ease of information retrieval and the advocacy of access. This mixture of practical prescription and broad gesture is expressed in Ranganathan's Five Laws of Library Science.
1. BOOKS ARE FOR USE.
3. EVERY BOOK ITS READER.
4. SAVE THE TIME OF THE USER.
5. THE LIBRARY IS A GROWING ORGANISM .
– "Infinite Hospitality," David Senior, Dot Dot Dot #18, 2009
Go back