Money / History spread from The Last Whole Earth Catalog
#1160, 1971, 46.5 x 62 cm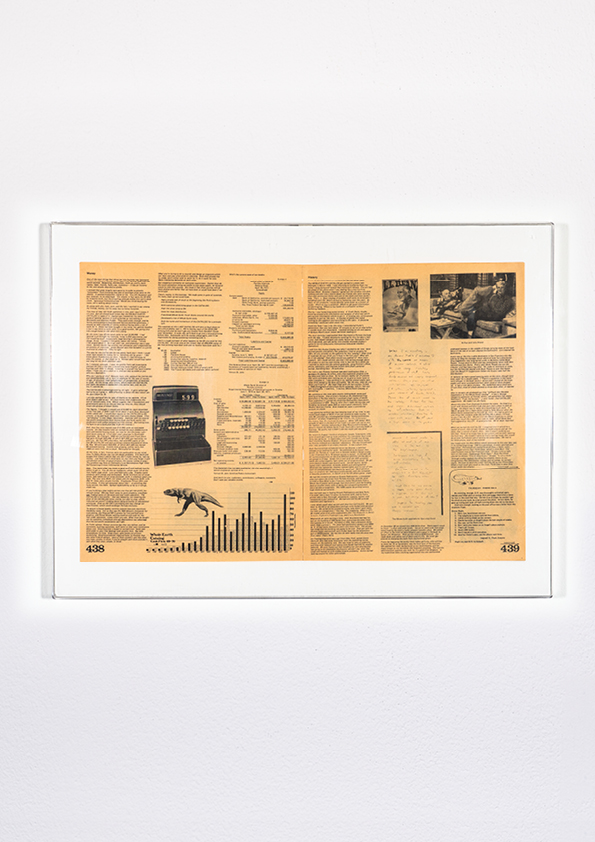 The WHOLE EARTH CATALOG functions as an evaluation and access device. With it, the user should know better what is worth getting and where and how to do the getting. An item is listed in the CATALOG if it is deemed:
1) Useful as a tool,
2) Relevant to independent education,
3) High quality or low cost,
4) Easily available by mail. [...]
It's our custom to print — and try to explain — our finances in each of our publications ... Business, we found, does best when performed as service. Service does best as service when it's approached as business.
– "Global Branding: A Condensed Biography of Stewart Brand as a Model Global Citizen Including the Whole Earth Catalog, Computer Games and Extended Scenarios," David Reinfurt, Dot Dot Dot #8, 2004
Go back