Bulletins of The Serving Library #11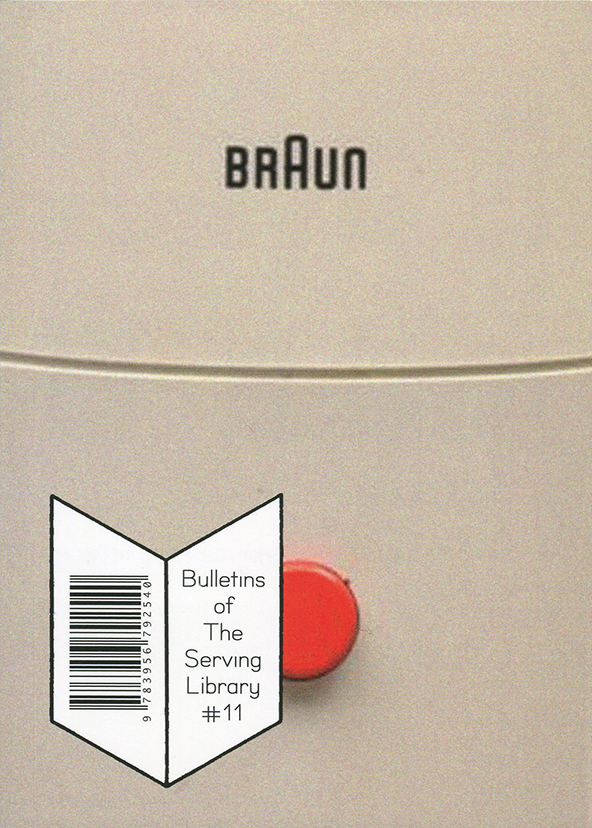 This issue is both *in* and *about* COLOR. Starting with issue #10, we have reduced our format and we are printing in all of the available inks. The issue was published in time to inaugurate (finally!) our first physical space for The Serving Library in a storefront on the north side of the majestic India Buildings block in the heart of Liverpool's once-colorful mercantile district.
Bulletins around the edges of color come courtesy Lucas Benjamin on a green screen, Stuart Bertolotti-Bailey on ephemera, Umberto Eco on conditioning, Emily Gephart on a poetry hoax, James Langdon on kitchen cabinetry, Tamara Shopsin on swimming pools, Amy Sillman on the weight of paint, Dexter Sinister on Moholy-Nagy and USB sticks, and T.E. White on just about everything else colorful.
Go back