THE SERVING LIBRARY ANNUAL 2019/20 — BRUNO MUNARI, OBVIOUS CODE *launch*
Wednesday September 18, 7 pm

Andrew Kreps Gallery

22 Cortlandt Alley
New York, NY 10013
This issue is entirely devoted to Italian designer, artist, inventor and polymath
Bruno Munari
. It comprises the first English translation of CODICE OVVIO [Obvious Code], a 1971 collection of Munari's writings, sketches and poems that together amount to a very particular monograph. The translation was produced together with the cooperation of Corraini Edizioni (Mantova) and is published with Roma Publications (Amsterdam).
The issue launches with a staging of Munari's Direct Projections from 1959 at Andrew Kreps Gallery's new Tribeca space. The light show will be accompanied by readings performed by a constellation of issue contributors including Larissa Harris (curator), Shannon Harvey (designer/publisher), Eileen Quinlan (artist), Eden Reinfurt (student), and Tamara Shopsin (illustrator).
Munari describes the Direct Projections in OBVIOUS CODE as "original artworks created by visual operators." He continues:
"They consist of small compositions arranged within the plastic frame of normal diapositive slides, but they are not photographs. Instead of tubes of paint as in a normal painting, the operator employs transparent, translucent or opaque plastic material, transforming it with physical, thermal or chemical means in order to generate a 'picture' that any normal slide projector can beam at any time and in any size, from five centimeters to over 20 meters. A collection of 500 such works takes up less space than a dictionary."
THE SERVING LIBRARY ANNUAL 2019/2020 is edited by Francesca Bertolotti-Bailey, Stuart Bertolotti-Bailey, Vincenzo Latronico, and David Reinfurt. Marginalia is provided by: Giovanni Anceschi, Thom Andersen, Paola Antonelli, Leonor Antunes, Justin Beal, Eugenia Bell, Stuart Bertolotti-Bailey, Robert Bresson, Barbara Casavecchia, Céline Condorelli, Matali Crasset, Michael Crowe, Valérie Da Costa, Umberto Eco, Morgan Fisher, Davide Fornari, Jason Fulford, Rob Giampietro, Shannon Harvey & Adam Michaels, Anthony Huberman, Jenny Jaskey, Emily King, James Langdon, Louis Lüthi, Lauren Mackler, Marco Meneguzzo, László Moholy-Nagy, Jenny Monick, Rosalind Nashashibi, Julie Peeters, Arturo Carlo Quintavalle, David Reinfurt, João Ribas, Elodie Royer & Yoann Gourmel, Giovanni Rubino, Alberto Salvadori, Tamara Shopsin, Saul Steinberg, Franciszka & Stefan Themerson, Joseph Weizenbaum, Orson Welles, Luca Zaffarano, and Olimpia Zagnoli.
The issue is supported by Nouveau Musée National de Monaco, and also by Andrew Kreps Gallery, New York, kaufmann repetto, Milan and New York, and Repetto Gallery, London. Direct Projections (1959) image courtesy Andrew Kreps Gallery and Fondazione Jacqueline Vodoz e Bruno Danese.
More here:
and: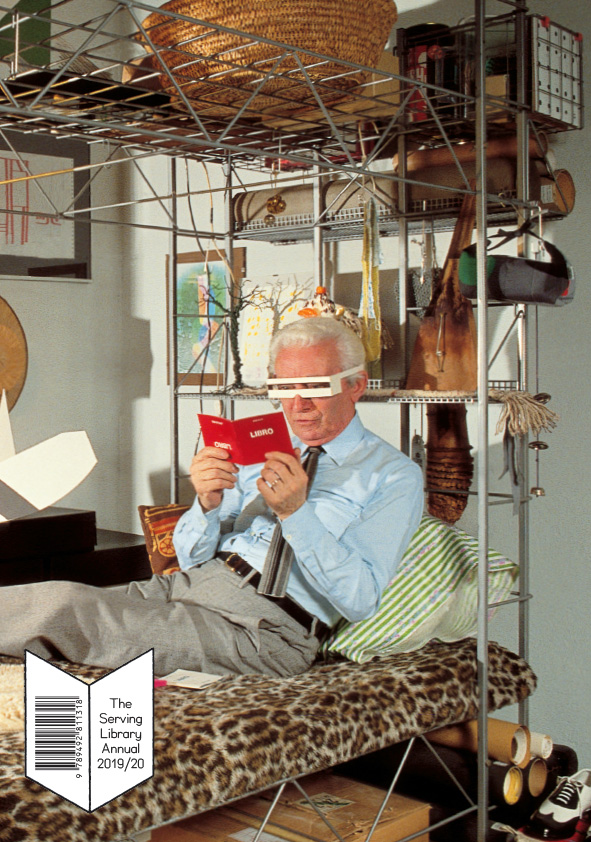 --
Towards The Serving Library Annual
2 November – 15 December 2018
Bonington Gallery
Nottingham Trent University
School of Art & Design
Bonington Building
Dryden Street
Nottingham NG1 4GG
UK
Liverpool Biennial 2018 Talks Programme

curated by The Serving Library
24 May – 26 October
Since Spring 2017, The Serving Library has hosted a series of free events including workshops, talks, performances, and screenings, at
Exhibition Research Lab
, Liverpool John Moores University. Now, under the auspices of
Liverpool Biennial 2018
, we have together assembled a new program of talks designed to complement the exhibitions and projects elsewhere in the city.
This year's Biennial is based on a line from a poem by German poet Friedrich Schiller (1759 –1805) 
that was later set to music by Austrian composer Franz Schubert (1797–1828): 'Beautiful world, where are you?' At irregular intervals between May and October, an eclectic list of speakers from fields as diverse as Economics, Biology, Linguistics, Media Theory, Architecture, and Painting are invited to directly address or indirectly refract Schiller's hanging question.
All events are free and open to everyone.
Thursday 24 May
Native Economies: From the Potlatch Ban to the Masks of Beau Dick
A performative talk by Candice Hopkins (Art Historian and Curator, Toronto)
Thursday 7 June
Forensic Aesthetics
A talk by Eyal Weizman (Founder, Forensic Architecture, Goldsmiths College, London)
Thursday 28 June
Outside the Hit Factory
A talk by Alexander Provan (Editor and Co-founder, Triple Canopy, New York)
Thursday 5 July
Moonlight and LED
An exchange between Liverpool Biennial 2018 artists Ei Arakawa (New York) and Silke Otto-Knapp (Los Angeles)
Thursday 26 July
Climate Grief and the Visible Horizon
A talk by Meehan Crist (Writer-in-residence in Biological Sciences, Columbia University, New York)
Thursday 13 September
Self-Repairing Cities
A talk by Mark Miodownik (Professor of Materials and Society, University College London)
Thursday 27 September
The Fabric of the Planetary Surface
A talk by Jussi Parikka (Professor of Technological Culture and Aesthetics, University of Southampton, UK, and Docent of Digital Culture Theory, University of Turku, Finland)
Thursday 11 October
A Great Enchanted Garden: Can AI Give Us Back Our Sense of Wonder?
A talk by Ryan Avent (Senior Editor and Free Exchange Columnist, The Economist, Arlington, USA)
Thursday 18 October
Reclaiming Beauty as a Public Good
A talk by Angela Nagle (Writer, author of Kill All Normies, Dublin and New York)
Friday 26 October
Aliens, Fieldwork, and Universal Grammar
A talk by Jessica Coon (Associate Professor of Linguistics, McGill University, Montreal) and a conversation with Vincenzo Latronico (Writer, translator and guest co-editor of The Serving Library Annual 2018/19)
Drinks from 6pm, talks 6.30–7.30pm
2017
Please join us on FRIDAY 8 DECEMBER at 6pm when graduate students from the Royal College of Art in London will present THE SERVING
LIBRARY
: an event and intervention. For one night only, the "library" will be removed and the "serving" emphasized.
Artists and writers Judith Deschamps, Alasdair Asmussen Doyle, Johanna Flato, Jorge Simelio Jurado, Louis Shankar and Sophie Tolhurst will remove The Serving Library's objects and publications and offer as replacements: placeholders, an archive, a catalog, a substitute, and a Giftschrank (gift + schrank: a poison cabinet, or a place to store controlled substances, including "dangerous" books). The outcome of a teaching workshop that has taken place over the past year, this informal event is free for any interested parties to join. Readings and discussion will take place over drinks. Following this, we will be closed for an extended period while the space is used for another exhibition.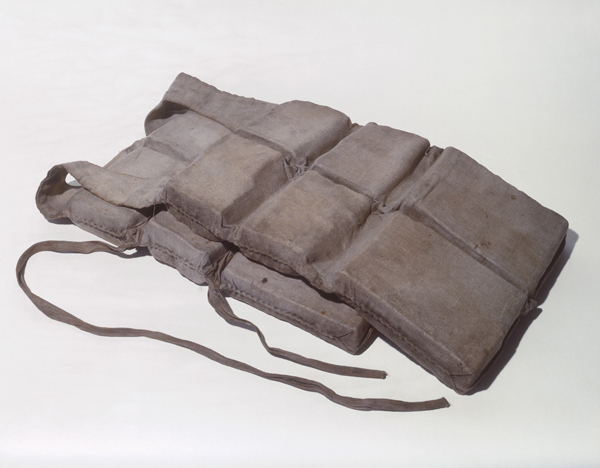 *
Please join us on SATURDAY 25 NOVEMBER at 6.30pm when Paul Elliman will present DETROIT AS REFRAIN / THE LIVERPOOL ECHO.
As part of a symposium organised by Liverpool Biennial & Liverpool John Moores University titled "Design & Empire," Liverpool Biennial 2018 artist Paul Elliman will recollect in songs and totemic objects a trajectory implied by three very different geographical locations of his youth, when his family migrated from Merseyside to Detroit, Michigan, and then to Santa Clara County in northern California, better known today as Silicon Valley.
The same evening, we will also be launching THE SERVING LIBRARY ANNUAL 2017/18, on this occasion edited in collaboration with LA-based enterprise Public Fiction and newly published by Roma Publications. Drinks will be served. The event is FREE, as usual, but REGISTRATION IS REQUIRED via one of these links, which also provide more information about the weekend:
www.biennial.com/events/design-empire-working-title
www.ljmu.ac.uk/about-us/events/design-and-empire
Below: "Break of day in Mold," pencil drawing, 7 x 7 in., PE, 1985 / Phil's Radio (Roberts R606), c.1980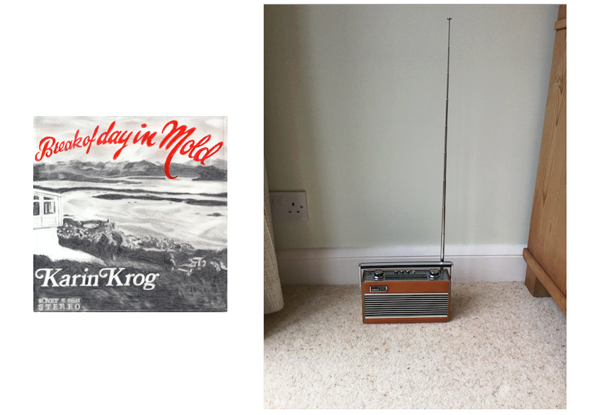 *
Presented by The Serving Library and
Liverpool Biennial
:
Please join us on THURSDAY 16 NOVEMBER at 5pm for the inaugural screening of one of the LOOSE ASSOCIATIONS LECTURES by Chester-born artist Ryan Gander, newly assembled here in the form of a four-channel video.
Gander is one of the confirmed Liverpool Biennial 2018 artists and will be present to introduce the video beforehand, answer questions afterwards, and possibly talk over the top of it throughout. The lecture at the heart of the video consists of a series of loosely associated anecdotes on often overlooked or undercover aspects of art, design and language. Subjects range from "desire lines" to the NatWest logo; from Ryan's Aunt Deva to Homer Simpson; from The Knowledge of London's cab drivers to Star Trek's Klingon language. Two loosely-connected versions of the lecture series have been delivered to countless audiences over the years, and both were originally published in The Serving Library's predecessor journal, Dot Dot Dot.
Note that we will start at 5pm promptly so that visitors are able to attend the opening of the new Tate Liverpool exhibitions that evening. As usual, the event is FREE but on this occasion BOOKING IS REQUIRED
here
.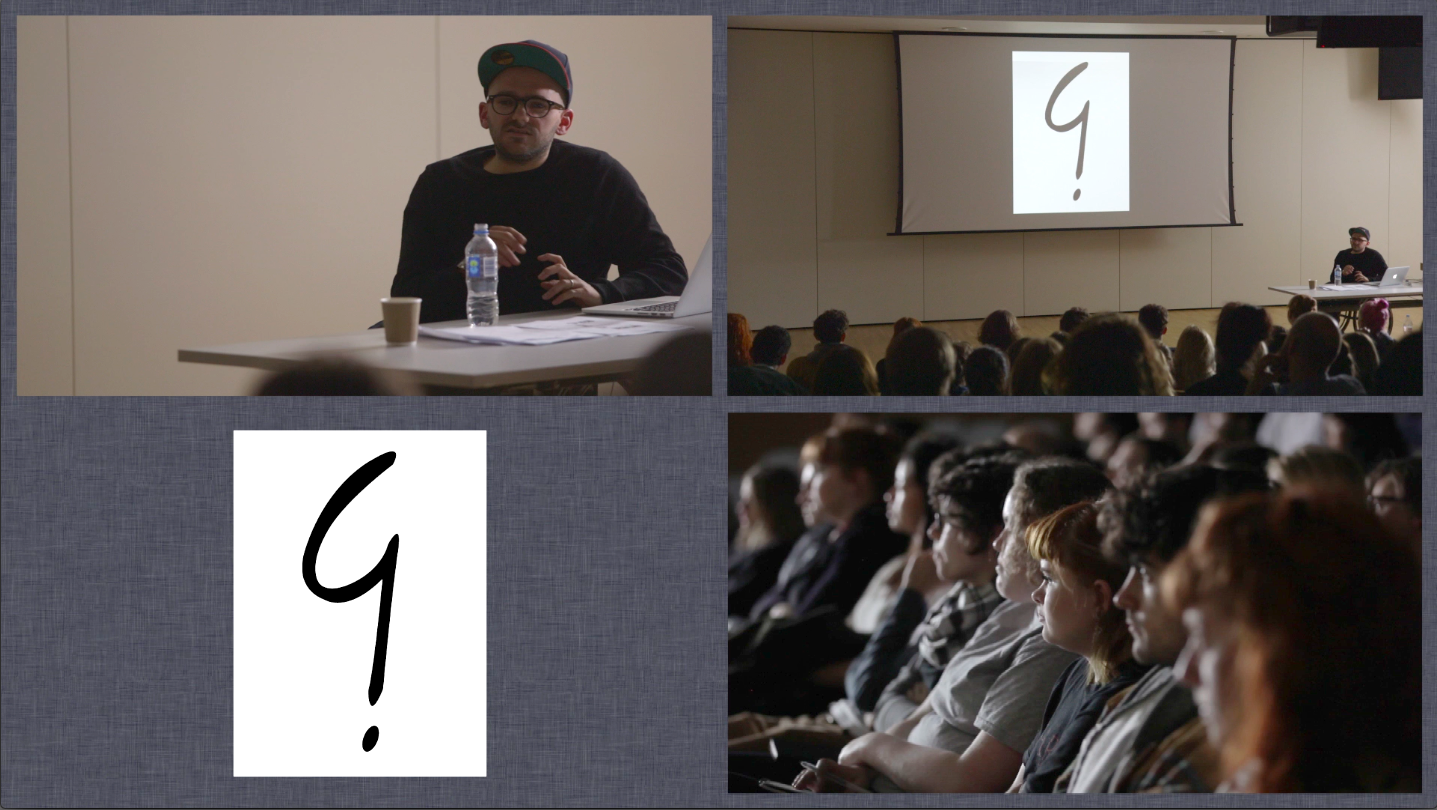 *
8 November 2017, 6.30pm
at the Institute for Contemporary Arts
The Mall, London SW1Y 5AH
http://www.ica.art/visavis

As an event format, the "vis-à-vis" brings two things into a relationship with each other. It concerns an exchange between counterparts and colleagues, and is usually a private conversation. To coincide with the launch of REAL REVIEW #5 and THE SERVING LIBRARY ANNUAL 2017/18, the ICA is pleased to present some of the editors from both publications engaged in a public face to face discussion, analysis and mutual critique. They will aim to explore questions like, "why do we print?," "what should we write about?," "who reads?," and "what does it mean to live today?"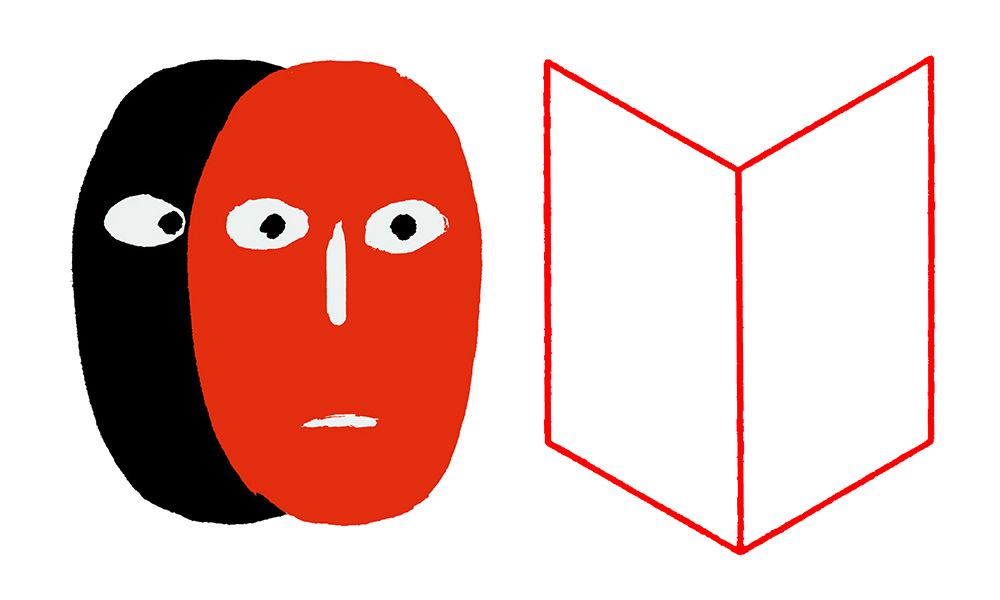 *

Please join us on THURSDAY 19 OCTOBER at 6.30pm when London-based artist Philomene Pirecki will discuss her work relative to time, memory, transformation, and proximity.

The starting point is an extremely colorful "Grey Painting" of Philomene's that has inhabited The Serving Library's collection since 2010. Spend some time with this small canvas and you may realise the painting was its own palette, its vivid primary colors gradually mixing to form its own dirty grey frame. Keep looking, and you may also notice that that 'frame' is actually a set of overlaid geometric letters: a G, an R, an E and a Y entwined in more or less impossible ways. In short, time and transformation are emphatically written into the surface of the work. From there, Philomene will talk us through some subsequent photographic and sculptural work, periodically spiralling in and out of a series of observations on the slippery nature of temporality itself – not least our attempts to grasp, structure, and contain it.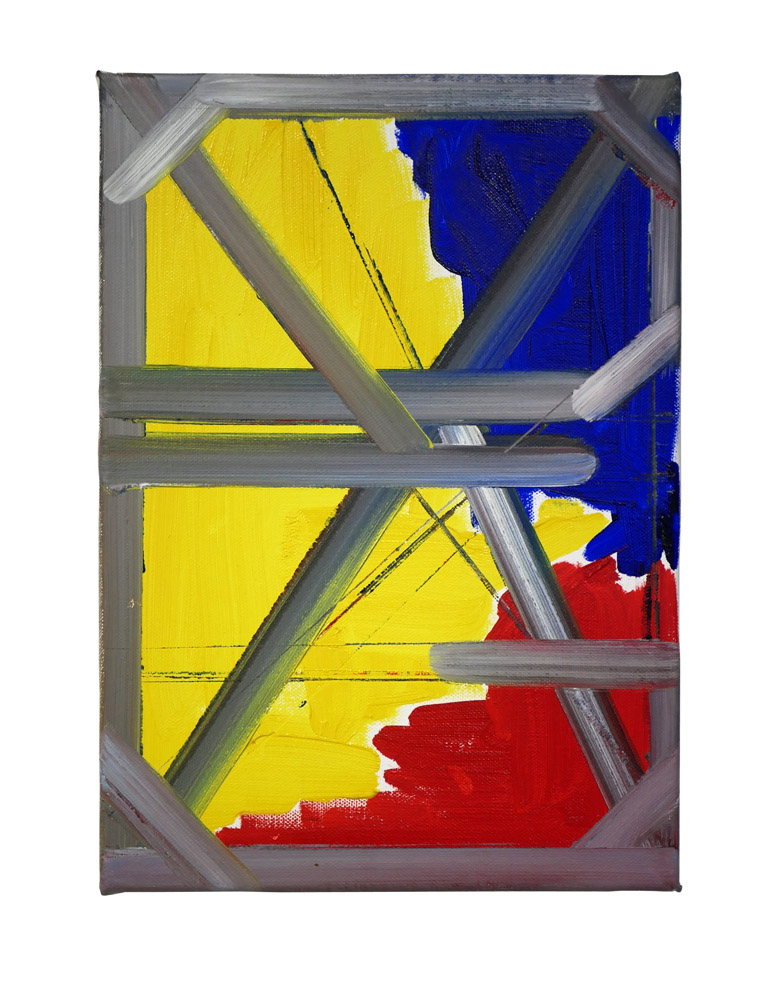 *

Please join us on THURSDAY 13 JULY at 6pm to hear Francesco Manacorda, in his final days as artistic director of Tate Liverpool, describe a dream exhibition he never got to make while in office involving the work of three subtractive Italian artists: Michelangelo Pistoletto, Lara Favaretto, and Bruno Munari.

Francesco's line of thinking extends from a print in The Serving Library's collection of objects by British artist Will Stuart, which is based on one of Pistoletto's "Minus Objects' called "Struttura per parlare in piedi." This is supposed to translate as the eminently pragmatic "Structure for talking while standing," but the hastily misspelled version that captioned Will Stuart's print — "Struttare per parla de piedi" — translates as a far more engimatic and potentially profound proposition: "Covering with lard in order to talk about feet." This sets the tone for the rest of the evening, which will be spent drinking to Francesco's imminent subtraction from the city with the bar open and serving for a modest fee.

We will then close for the rest of the summer, reopening in late September with a fresh program of events and a new set of Bulletins released both online and in a newly enlarged print edition via ROMA publications.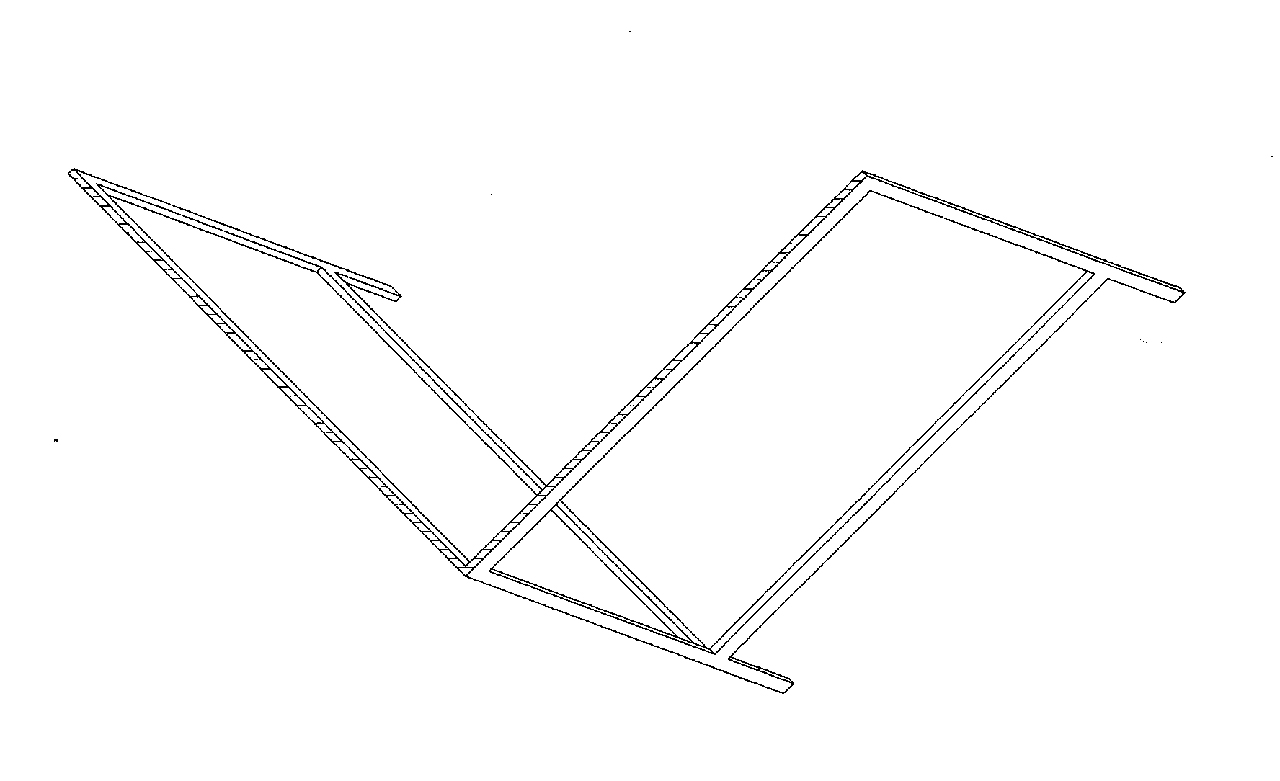 *

Please join us on the way back from the polling station next THURSDAY 8 JUNE, UK ELECTION DAY, at 6.30pm, to listen collectively to ON BREXIT, one of our irregular AUDIO ANNOTATIONS sessions — a themed playlist of past and present music devised, debated, campaigned, and voted on by Andy Cooke, Dan Fox, & Nathaniel Mellors of the quintessentially British record label JUNIOR ASPIRIN RECORDS.

From the country that brought you sterling classics like The Restoration, Luddism, Tony Blair, Margaret Thatcher, the machine gun, and global colonial subjugation, comes this epic montage narrated in broken English, to be delivered at maximum volume in complete darkness. For a hint of what's in store, see the following Bulletin pertaining to previous editions of AUDIO ANNOTATIONS. Blindfolds will be provided, and the bar will be open, serving for a modest fee. All welcome.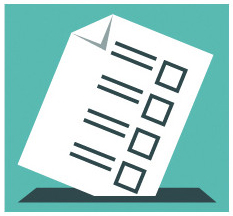 *

Please join us on THURSDAY 11 MAY at 6pm for KEYWORDS FOR DUMMIES: SPECULATION, where trader and philosopher Elie Ayache will address the slippery subject of financial and other forms of SPECULATION.

In 1987, Ayache began working on the stock market floor the same day of a significant crash. In 1998, he founded ITO 33, a company that develops sophisticated software for the finance sector. In 2010, he published a ground-breaking book, "The Blank Swan," in response to Nassim Taleb's bestseller on the highly improbable, "The Black Swan." And in 2015, he followed up with "The Medium of Contingency," which further explores the intersection of materialism, speculative realism, probability, and finance. Related to all this, the Serving Library released an edited version of a talk Ayache ad-libbed to a London art audience titled "In the Middle of the Middle of the Event," available to download here from issue #8 of Bulletins. The bar will be open, serving for a modest fee. All welcome.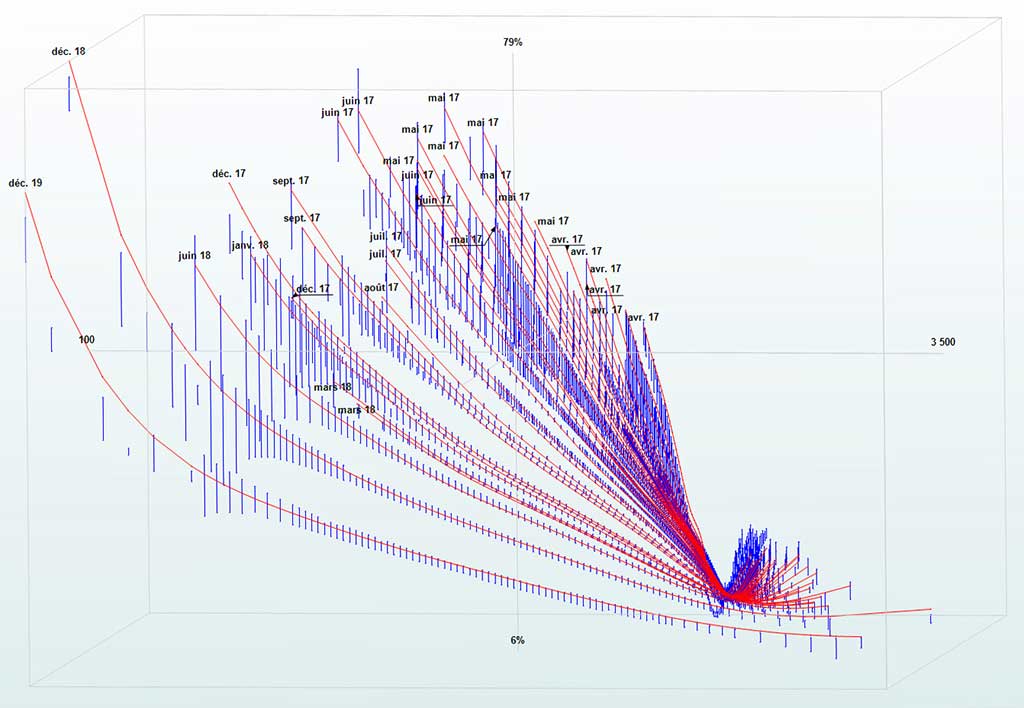 *

Inaugurating The Serving Library's new long-term residence at Exhibition Research Lab, artist Abigail Reynolds recounts her episodic journey on motorbike along a line across the world from Cornwall to Xi'an and back again, with stops and starts at fallen library sites.

The talk is timed to coincide with the April 1st release of the second installment of her incremental bulletin, Lost Libraries, and is introduced by The Serving Library's Angie Keefer and concluded in conversation with Public Fiction's Lauren Mackler.

On Saturday 1 April at 6pm

The Serving Library
c/o Exhibition Research Lab
Liverpool John Moores University
John Lennon Art and Design Building
Duckinfield Street
Liverpool L3 5RD, UK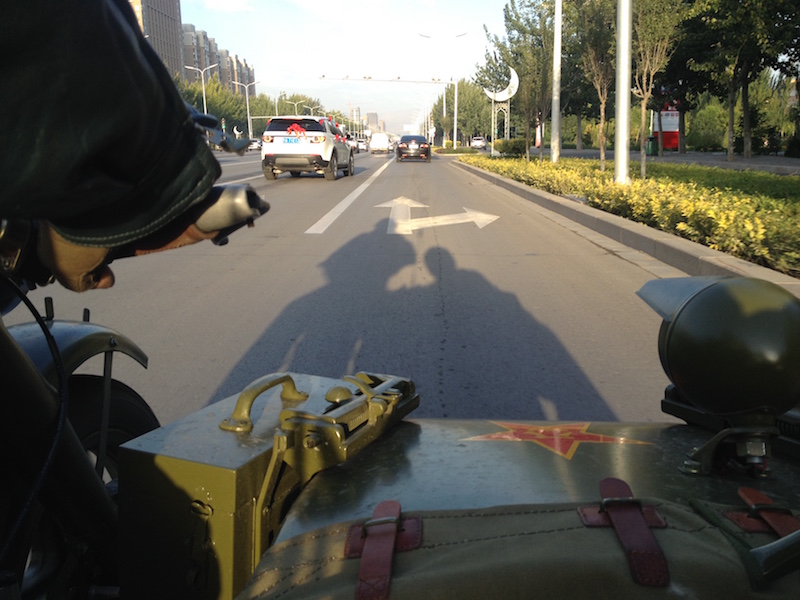 *

Please join us on WEDNESDAY 1 FEBRUARY at 6.30pm for DAVID CROWLEY on TY I JA (YOU AND ME).

David Crowley will introduce us to "Ty i Ja," a magazine run by the communist women's league in communist Poland until around 1960, when it was hijacked by a group of young artists, designers, writers, and filmmakers. Thereafter, it served as a vehicle for fantasies largely prohibited in the Soviet bloc. "Ty i Ja" was at first used like a seance—to make contact with the dead from the world before the "revolution." Later, it became the home of a cargo cult: its pages filled with sparkling "pop" advertisements for products in such short supply that they needed no promotion. The evening will also include screenings of films: extracts from Vera Chytilova's "Daisies," Walerian Borowczyk's "House," and Roman Polanski's "Lamp."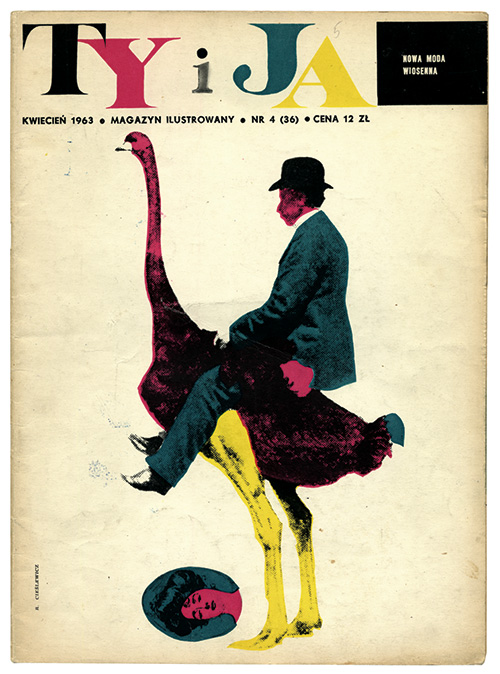 2016:

Please join us on THURSDAY 15 DECEMBER at 7.30pm for WINTER SERVING VARIETY BENEFIT LIBRARY GALA SHOW.

Music from OMD's "Dazzle Ships" reworked by the band for the occasion and performed with live semaphore; a special Keywords for Dummies session on "algorithm" explained by David Reinfurt with a pack of oversized playing cards; irregular punctuation by parallax percussion double-act Rattle; an acoustic set by Spanish troubadour Victor Herrero; an exclusive screening of The Great Silence (2015) by artists Allora & Calzadilla; and a specially commissioned limited edition woodcut by artist Sanya Kantarovsky titled Perspectives — also the theme of upcoming BULLETINS OF THE SERVING LIBRARY #12.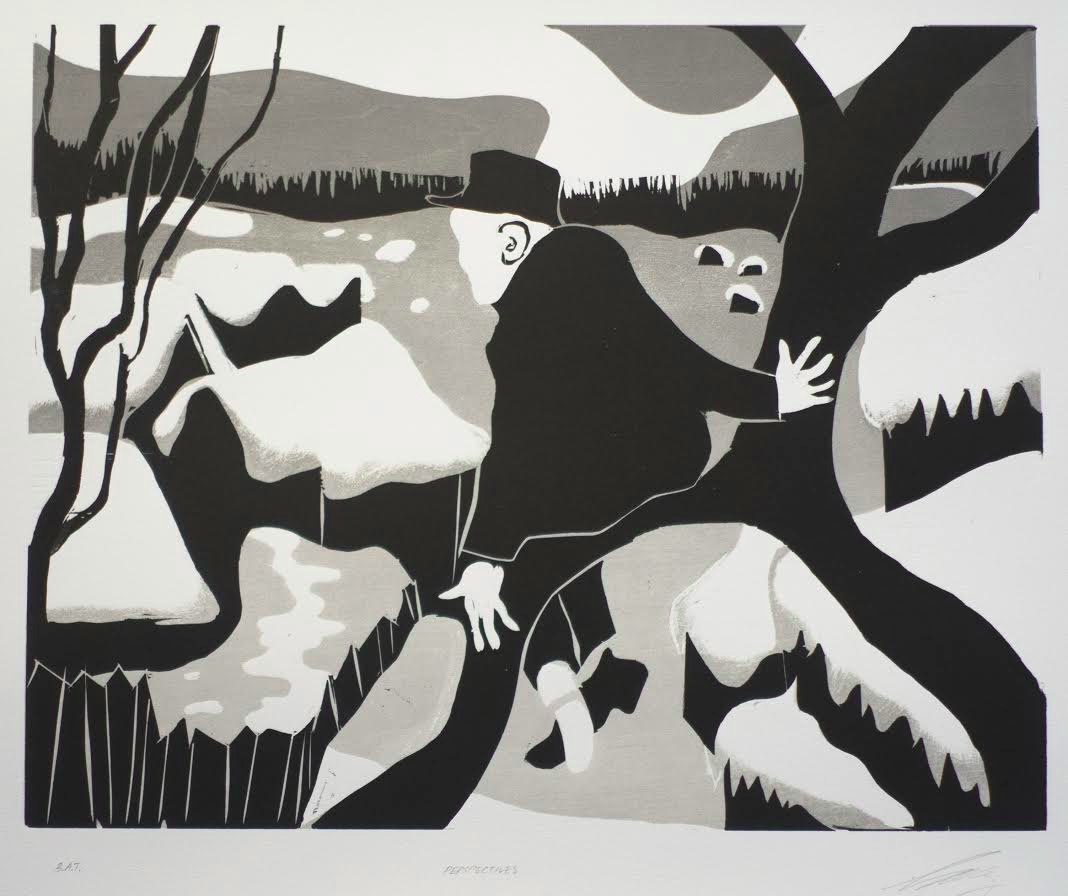 *

Please join us on THURSDAY 1 DECEMBER at 6.30 m for JAMES LANGDON on VECTORS FOR LOOKING.

If you stay in one place it becomes easier to observe movement. Until your presence begins to interfere with what is going on. Then the thing you want to observe moves out of view and you have to follow it. But now it is almost impossible to recover your original position ... What are you looking at anyway? If you want to see what is really there — the truth — you might have to accept that looking is always a matter of faith.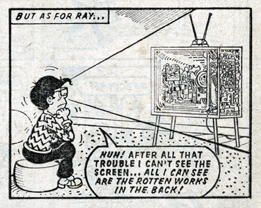 *

Please join us on THURSDAY 17 NOVEMBER at 6.30pm for the screening of BLUE by DEREK JARMAN.

This screening is the second in a series in partnership with Tate Liverpool, programmed in view of the museum's current exhibition Yves Klein: Theatre of the Void, curated by Darren Pih. Jarman made Blue in 1993 after seeing a monochrome painting by Klein at the Tate Gallery in 1974. He dedicated the film to the French artist, originally including a photograph of a painting by Klein using the ultramarine pigment solution patented as International Klein Blue.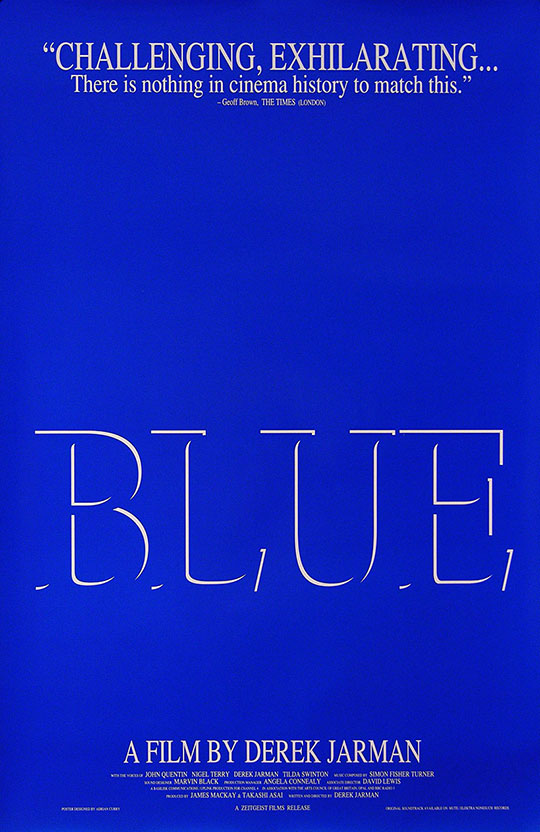 *

Please join us on THURSDAY 27 OCTOBER at 6.30pm for KEYWORDS FOR DUMMIES: INTELLECTUAL PROPERTY.

"Keywords for Dummies" is a new series of talks presented by The Serving Library in an effort to saddle some commonly used terms that remain wildly misunderstood despite being highly circulated. We begin with Liverpool-based curator Darren Pih and Italian writer Vincenzo Latronico on the subject of Intellectual Property.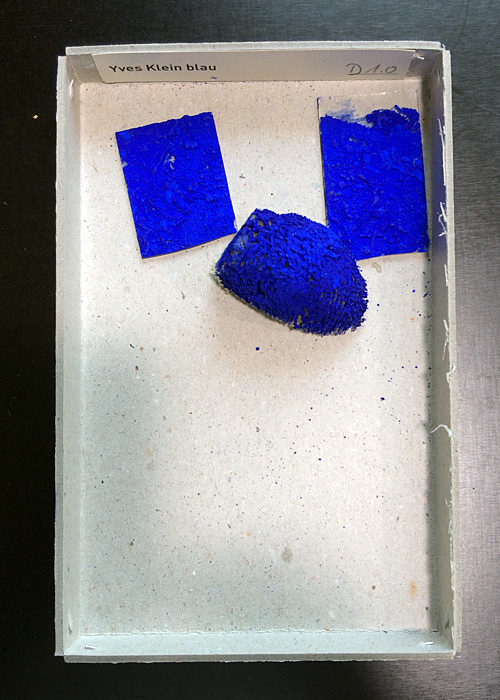 *

Please join us on SUNDAY 9 OCTOBER at 11am for On

Pentimenti

a talk by SANYA KANTAROVSKY around and about The Librarian (2012), a small oil painting in The Serving Library's archive of artifacts.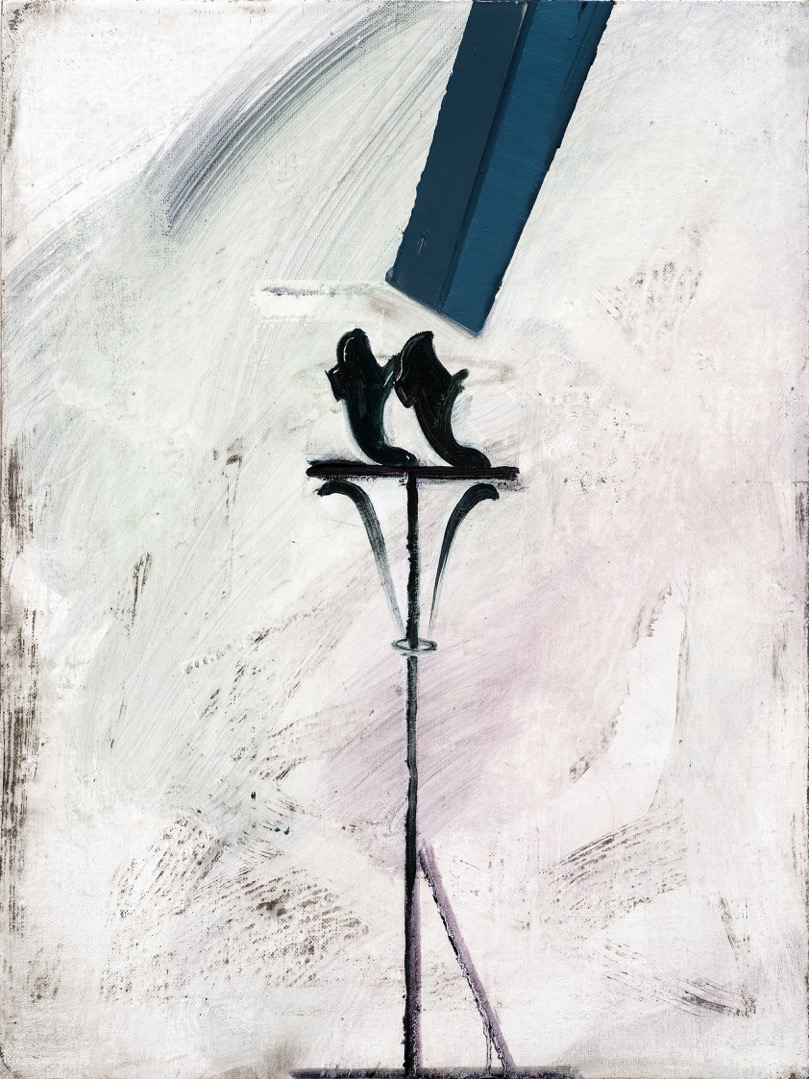 *

Please join us on THURSDAY 8 SEPTEMBER at 8pm for CGI (COLORLESS GREEN IDEAS), a talk on two levels concerning the recent (in)visibility of chroma-key green and other disappearing hues by LUCAS QUIGLEY and adapted from this bulletin by Lucas Benjamin.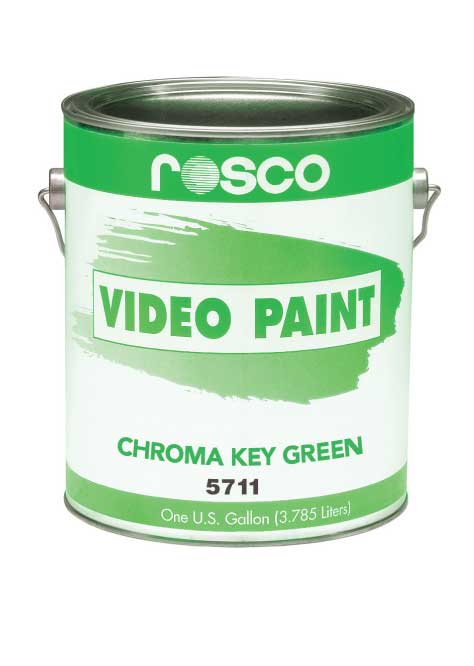 *

Please join us on THURSDAY 4 AUGUST at 8pm for KANDINSKY ON COLOUR IN SPACE WITH NOTE, a demonstration of Bauhaus painter and pedagogue Wassily Kandinsky's 1924 thinking on the spiritual in art





*

Please join us on SUNDAY 10 JULY 2016 from 6pm onwards for an extended introduction to the space and to celebrate the launch of BULLETINS OF THE SERVING LIBRARY #11 which is both printed in and concerned with COLOR.

Go back