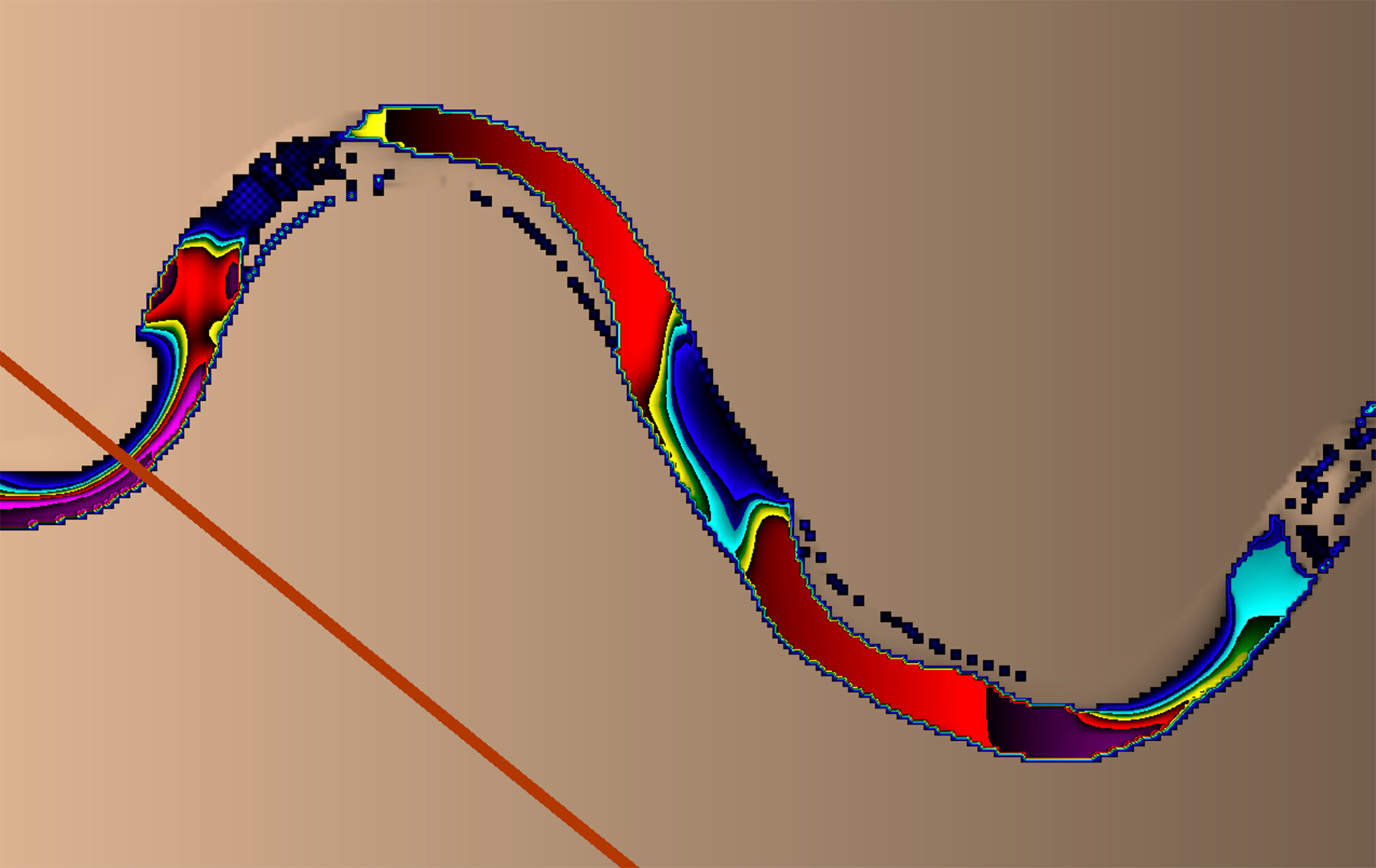 THE SERVING LIBRARY PRESENTS YET ONE MORE BEND WITH FEDERICO PÉREZ VILLORO
Please come next Thursday, October 12 at 6:00 pm to
38 Ludlow Street
Basement South
New York, New York 10002
where Mexico City-based artist and researcher Federico Pérez Villoro will present yet one more bend of his recent contribution to The Serving Library Annual 2022/23 (MEANDER). Federico's article explores the ever-evolving course of the Rio Grande / Rio Bravo as a border technology.
In this new installment, Federico puts the past ahead of us with a *permanent* prototype: a computational program designed to anticipate the future course of the river and, with it, of the U.S.-Mexico border. The model simulates physical interactions between water and land over extended time scales.
Mezcal (imported via suitcase) will be served.
More:
--
Go back